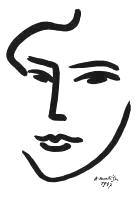 Pierre Matisse
Lithograph, 1942

Have Art to Sell?

Various DADA members are interested in acquiring works of art for resale from corporate and private collections through purchase or consignment. Whether it be a single work of art or an entire collection, selling art thru the secondary market is an attractive alternative to the public marketplace providing discretion and confidentiality. Please check with our DADA members to see if one gallery is the right fit for your needs.

For appraisals, we recommend:

Saks Galleries Cherry Creek
Mikkel and Catherine Saks have been members of the Appraisers Association of America since 1986. They have 30 years of active experience in appraising American and European art as well as Native Americana. The stated values may reflect insurance replacement (fair market) or liquidation values in the marketplace. Purposes of our expert appraisals have varied in the past from investment analysis and estate probate valuation to public donations. They been assisting clients for over half a century in the acquisition, marketing, sales and valuation of Old Masters, 19th and 20th century, Modern and Contemporary paintings, prints, drawings and sculpture; American Indian pottery, weavings, jewelry and beadwork.Their clients have included the United States Government, Corporate and Legal entities, and many private clients. We are a referral appraiser from various departments of several Art Museums and Public Libraries.
Also the American Society of Appraisers
Thank you.