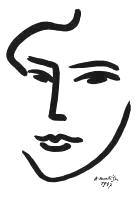 Pierre Matisse
Lithograph, 1942

Looking for an appraiser?

For appraisals, we recommend:

GALLERY M Appraisal Services
The joy of collecting is enhanced by proper management of your collection. This includes consistently updating values of these individual works in a timely manner. GALLERY M provides the appraisal services you, as the collector, should seek for your personal property. Myrna Hayutin, Co-Founder of GALLERY M, is the qualified appraiser to partner with you in this endeavor. As an active member of the International Society of Appraisers and USPAP compliant (2018 | 2019), Myrna will provide astute and thorough appraisal reports for Insurance, Donation, Estate, and all other Federal Functions. As a gallerist and fine art dealer with almost 35 years in the art field, she will provide appraisal documents with the depth and breadth required for your individual collection.
Saks Galleries Cherry Creek
Mikkel and Catherine Saks have been members of the Appraisers Association of America since 1986. They have 30 years of active experience in appraising American and European art as well as Native Americana. The stated values may reflect insurance replacement (fair market) or liquidation values in the marketplace. Purposes of our expert appraisals have varied in the past from investment analysis and estate probate valuation to public donations. They been assisting clients for over half a century in the acquisition, marketing, sales and valuation of Old Masters, 19th and 20th century, Modern and Contemporary paintings, prints, drawings and sculpture; American Indian pottery, weavings, jewelry and beadwork. Their clients have included the United States Government, Corporate and Legal entities, and many private clients. We are a referral appraiser from various departments of several Art Museums and Public Libraries.
Also the American Society of Appraisers
Thank you.