March:

---


Fridays, March 3 and 17
1st and 3rd Friday Openings at participating galleries


---


Month of

March

:

Saks Galleries Cherry Creek
Current works and exhibits with gallery artists








Saks Galleries Cherry Creek
Margaretta Caesar
Could be Big
Oil, 36 x 36


---


Thursday, March 9
Visions West Contemporary
Opening 6-9pm
Secret Visitors, an exhibition by Electric Coffin, the artist duo of Duffy DeArmas. Utilizing nostalgia and dreams from youth - yeti, astronauts, hostess pies, Tony the Tiger, and Bubblicious, they remind and reinterpret the past, while examining how they affect our consciousness as adults. Much of their work explores environmental concerns and our relationship with nature. Electric Coffin is a Seattle-based artist collaboration between Duffy De Armas and Stefan Hofmann. Electric Coffin are based in Seattle, Washington but exhibit nationally and internationally. The recently exhibited a large multi-media installation at the Museum of Museums, a new contemporary art center in Seattle, as well as participating in numerous art fairs around the country and in Taipei. They have just been commissioned to create a series of large scale art works for Seattle newest high rise, the Ren building.
Through April 22

Thursday, March 9
GALLERY M
Opening reception, 5-8pm
Our evening discussion at 6:30 PM will focus on how to properly care for a photograph.
Join for "M27," a special collector evening as part of Denver's Month of Photography. "M27" is a group retrospective show featuring vintage and contemporary works by our internationally recognized and collected masters of the medium. Included are historic works by LIFE photojournalists and contemporary contributions from pioneers like Howard Schatz, Alex Cao, Peter Tunney, and Tyler Shields. RSVP here by calling 303-331-8400 x113
Through March 31




Visions West Contemporary
Electric Coffin
Cheez Wiz, 2023
gold leaf epoxy coated painting, 28.75 x 18 x 5.5 inches


Visions West Contemporary
Future, 2023
glass beads, canvas, wood, acrylic, 25 x 17 x 1.5 inches


GALLERY M
Tyler Shields
Gator Birkin II
Archival Pigment
Through March 31

---


Friday, March 10
David B. Smith Gallery
Opening, 6-8pm
Gabriel Sanchez, They Devoured Everything, by Boulder, CO and Havana, Cuba - based artist Gabriel Sanchez. In his first solo exhibition with the gallery, Sanchez's intimate portrait-focused paintings distill his experience as a Cuban-American artist by capturing the raw emotional reality of a generation of young Cubans steeped in struggle. The notion of togetherness - physical proximity, romantic or familial bonds, national or political affiliations, subcultures, stand in opposition to the notion of solitude. However, each of these ideas helps define the other; the space between these concepts make each more relatable and comprehensible. Set to the tune of widespread unrest so great that those ensconced describe the social climate "cannibalistic," the bonds created with one another stand not only as a support but a defense against ruin.
Through April 8



David B. Smith Gallery
Gabriel Sanchez
Amor Eterno 2023
Oil on canvas 20 x 16 in.
Through April 8


---


Thursday, March 16
Rule Gallery
Opening reception, 6-9pm
Soft Mirror, guest curated by Britland Tracy a group exhibition guest curated by Britland Tracy and in partnership with Denver's Month of Photography 2023. Featuring: Kei Ito, Dionne Lee, Rafael Soldi, and Tabitha Soren. Additionally in the Viewing Room: Britland Tracy: Rupture.
Through May 6

Space Gallery
Opening Reception, 6-9pm
Tactile/Textile, featuring new works by: Nancy Koenigsberg, Wendy Kowynia, Yvette Weijergang, Marcus Fitzgibbons, Connie Saddlemire, and Joanne Mattera.
Through April 15




Rule Gallery
Dionne Lee
Challenger Deep, 2019
single channel video, 19m 47s, Through May 6


Rule Gallery
Tabitha Soren
Unusual Landscapes , 2018
pigmented ink print, 55.5 x 73.5 in (framed), ed. of 3 + 2 APs
Through May 6


Rule Gallery
Kei Ito
Sungazing Scroll, 2019
unique C-print photogram scroll (sunlight, artists' breath), 95 ft x 10 in
Through May 6


Rule Gallery
Rafael Soldi
Cargamontón, 2022
aquatint photogravures, 27 x 34 inches (from a portfolio of 8), edition of 6 +2 A/P
Through May 6


Rule Gallery
Britland Tracy
You're going back to Missoula, MT
pigmented ink print, 24x36 inches, edition 5/10
Through May 6


Space Gallery
Nancy Koenigsberg,
Ocean Nets
Coated copper wire, 68"X32"X18"
Through April 15




Space Gallery
Yvette Weijergang
Decay 1
Mixed Media, 22"X40"
Through April 15



Space Gallery
Connie Saddlemire
Paper Bird
Assembled Color Solar Plate Monoprint, 20"X26"
Through April 15


Space Gallery
Marcus Fitzgibbons
Untitled 1
Cut Paper On Board, 18"X18"
Through April 15


Space Gallery
Joanne Mattera
Mezza 4
Gouache, Watercolor And Wax Emulsion, 30"X22"
Through April 15


Space Gallery
Wendy Kowynia
Drop 7
Cut And Torn
Watercolor Bleed Monoprint, 48"X20"
Through April 15



---


Friday, March 17
Walker Fine Art
Opening Reception, 5-8pm
Transient Presence, featuring: Melanie Walker Kevin Hoth, Bonny Lhotka, Katie Kindle, Joo Woo and Jane Fulton Alt. Photography, similar to life itself, is in a continuous state of transformation. Throughout modern history, photography has played an integral role to remember historic events, form a public image, or express an idea through an artistic medium. Denver's Month of Photography is a biennial celebration of this medium; Transient Presence is a group exhibition within that celebration, featuring artists who illuminate ephemerality and existence via their own visual vocabulary.
Through Saturday, May 13

William Havu Gallery
Opening Reception, 5 - 8 pm
John Gibson New Paintings and Richard Carter, Anomalies, Non Conformities, Variations.
Through May 8



Walker Fine Art
Melanie Walker
Through Saturday, May 13


Walker Fine Art
Through Saturday, May 13


Walker Fine Art
Katie Kindle
Through Saturday, May 13


Walker Fine Art
Jane Fulton Alt
Through Saturday, May 13



William Havu Gallery
Richard Carter
Fossil Variation I
Mixed media on panel,
60 x 54 inches
Through May 8


William Havu Gallery
John Gibson
Anvil
Oil on panel,
48 x 47 inches
Through May 8


Walker Fine Art
Through Saturday, May 13



Walker Fine Art
Through Saturday, May 13


---

April:

---


Saturday, April 1

Gallery 1261
Artist's Reception: 4 - 6pm
Location: 1261 Delaware St, Denver
Kevin Weckbach's solo exhibition, Streets and Streams. Artist Statement: "Many of the scenes I paint are found along my familiar routes. When I'm out moving in the world- driving, walking, running, cycling, I am observing things in life without much thought; it is very meditative. When a certain place or thing starts to become familiar, like a known friend, it seems to take on a character and after a while I decide to do a portrait of it. A stream or a street is a path that I take my routes on and like a thought, a stream or a street can carry a thought as if it all is one being. Typically, portrait paintings are thought as a picture of a face. This is good way to describe a type of painting which I'm not trying to rewrite. How I see life is both visual and spiritual and the way I portray what I experienced comes out as a portrait of that. Portraiture to me is not the ability to convey a lookalike character, it is to resemble what something is at its core. it can be done with a place in time." - Kevin Weckbach Collector Preview

Abend Gallery
Artist's Reception: 4 - 6pm
Location: 1261 Delaware Street
Diego Glazer's solo exhibition, Silent Solitude: A collection of contemplative figures. "I was born in Omaha, Nebraska, and grew up in Querétaro, Mexico. I also hold Swiss nationality which has exposed me to a variety of cultures from an early age. As an emerging artist exploring the infinite possibilities offered by oil painting, I seek to create ambiguous, yet tangible atmospheres tinged with a nostalgic vibe. I began my career as an artist by participating in several workshops in Querétaro, including a painting course with Mexican realist artist Ramsés de la Cruz. I then went on to study a degree in visual arts at the Instituto Allende, in San Miguel de Allende, Mexico, where I studied impressionist methods with Guillermo Guerrero, while at the same time refining other painting techniques. In 2014, I moved to Florence, Italy, where I completed the three-year programme in Drawing and Painting at the Angel Academy of Art." Collector preview




Gallery 1261
Kevin Weckbach
Rio Grande, 2023,
Oil on canvas, 24 x 24 in


---

May:

---


Friday, May 12
Changing Shapes, a solo exhibition by Hyunmee Lee. This will be Hyunmee Lee's first show with the William Havu Gallery and will feature her medium to large scale abstract paintings as well as small scale collages. Also featured will be new works by Colorado sculptor Michael Clapper and on the mezzanine, Sumi ink and charcoal botanical drawings by Colorado artist Heidi Jung.
Through June 23


William Havu Gallery
Hyunmee Lee
Abstract Crossing
Acrylic & collage on canvas, 48 x 48 inches
Through June 23


William Havu Gallery
Heidi Jung
Aloe
Sumi ink & charcoal on mylar on panel, 60 x 40 inches
Through June 23



William Havu Gallery
Michael Clapper
Works in process
White washed basswood with stone & steel
Through June 23


---


Friday, May 19
Walker Fine Art
Opening Reception, 5-8pm
Coalescing Connections, featuring: Brian Comber, Cara Enteles, Julie Anderson, Mark Penner-Howell, Norman Epp, Sara Sanderson, and Sharon Strasburg. As a species we are constantly evolving, but we never retract from our instinctive need for nature. These fascinations with nature stem from an innate biologically driven need to interact with other forms of life, such as animals and plants. This group exhibition features seven artists who work with unique combinations of mediums to explore and project their deep connections to the natural world around us. Utilizing watercolor, ceramic, oil, wood, silkscreen and more, COALESCING CONNECTIONS showcases collaborative efforts between artistic styles, mediums and, of course, nature.
Through: Saturday, July 8



Walker Fine Art
Brian Comber
Through: Saturday, July 8


Walker Fine Art
Norman Epp
Through: Saturday, July 8


Walker Fine Art
Sharon Strasburg


Through: Saturday, July 8



Walker Fine Art
Cara Enteles
Through: Saturday, July 8


Walker Fine Art
Julie Anderson
Through: Saturday, July 8


Walker Fine Art
Mark Penner-Howell
Through: Saturday, July 8


Walker Fine Art
Sharon Strasburg


Through: Saturday, July 8




---


EXHIBIT LISTINGS:

---


Abend Gallery
1261 Delaware Street
Denver, CO 80204 map
Delaware St. hours: Tue-Sat 10-6, Sun 11am-4


303.355.0950 phone
800.288.3726 toll free

website: www.abendgallery.com

Note: 2nd location in Cherry Creek, Denver
303 Detroit St Denver, CO 80206 phone: 720-551-4044 map

Friday, April 1
Artist's Reception: 4 - 6pm
Location: 1261 Delaware Street
Diego Glazer's solo exhibition, Silent Solitude: A collection of contemplative figures. "I was born in Omaha, Nebraska, and grew up in Querétaro, Mexico. I also hold Swiss nationality which has exposed me to a variety of cultures from an early age. As an emerging artist exploring the infinite possibilities offered by oil painting, I seek to create ambiguous, yet tangible atmospheres tinged with a nostalgic vibe. I began my career as an artist by participating in several workshops in Querétaro, including a painting course with Mexican realist artist Ramsés de la Cruz. I then went on to study a degree in visual arts at the Instituto Allende, in San Miguel de Allende, Mexico, where I studied impressionist methods with Guillermo Guerrero, while at the same time refining other painting techniques. In 2014, I moved to Florence, Italy, where I completed the three-year programme in Drawing and Painting at the Angel Academy of Art."

---


David B. Smith Gallery
1543 A Wazee Sgtreet
Denver, CO 80202 map
phone: 303.893.4234
fax: 877.893.4234
<![if !vml]><![endif]>
website: http://davidbsmithgallery.com
Hours: Tues-Sat 12-6, and by appointment

Friday, March 10
Opening, 6-8pm
Gabriel Sanchez, They Devoured Everything, by Boulder, CO and Havana, Cuba - based artist Gabriel Sanchez. In his first solo exhibition with the gallery, Sanchez's intimate portrait-focused paintings distill his experience as a Cuban-American artist by capturing the raw emotional reality of a generation of young Cubans steeped in struggle. The notion of togetherness - physical proximity, romantic or familial bonds, national or political affiliations, subcultures, stand in opposition to the notion of solitude. However, each of these ideas helps define the other; the space between these concepts make each more relatable and comprehensible. Set to the tune of widespread unrest so great that those ensconced describe the social climate "cannibalistic." the bonds created with one another stand not only as a support but a defense against ruin.


---


David Cook Fine Art
Maggie Ross, Director
1637 Wazee Street
Denver, Colorado 80202 map

Phone: 303.623.8181

Website: www.davidcookfineart.com

Hours: 10:30 - 6:00 Tuesday through Saturday and by appointment

Exhibition to be announced


---

Gallery 1261 LLC
1261 Delaware Street
Denver, CO 80204 map


phone: 303.571.1261

website: www.gallery1261.com

Hours: Tue - Sat: 12-6pm

Continuing:
A Solo Exhibition By Scott Conary
Location: 1261 Delaware St, Denver
View the exhibit online

Saturday, April 1
Artist's Reception: 4 - 6pm
Location: 1261 Delaware St, Denver
Kevin Weckbach's solo exhibition, Streets and Streams. Artist Statement: "Many of the scenes I paint are found along my familiar routes. When I'm out moving in the world- driving, walking, running, cycling, I am observing things in life without much thought; it is very meditative. When a certain place or thing starts to become familiar, like a known friend, it seems to take on a character and after a while I decide to do a portrait of it. A stream or a street is a path that I take my routes on and like a thought, a stream or a street can carry a thought as if it all is one being. Typically, portrait paintings are thought as a picture of a face. This is good way to describe a type of painting which I'm not trying to rewrite. How I see life is both visual and spiritual and the way I portray what I experienced comes out as a portrait of that. Portraiture to me is not the ability to convey a lookalike character, it is to resemble what something is at its core. it can be done with a place in time." - Kevin Weckbach Collector Preview


---


GALLERY M
180 Cook St, Suite 101 map
Denver, CO 80206

phone: 303-331-8400
website: www.gallerym.com


Hours: By Appointment Daily, Tue-Sat.

GALLERY M specializes in 20th century photojournalism and social documentary. LIFE photojournalists including Alfred Eisenstaedt, Bourke-White, Carl Mydans, Ralph Morse and others are always on display and available
.
Thursday, March 9
Opening reception, 5-8pm
Our evening discussion at 6:30 PM will focus on how to properly care for a photograph.
Join for "M27," a special collector evening as part of Denver's Month of Photography. "M27" is a group retrospective show featuring vintage and contemporary works by our internationally recognized and collected masters of the medium. Included are historic works by LIFE photojournalists and contemporary contributions from pioneers like Howard Schatz, Alex Cao, Peter Tunney, and Tyler Shields. RSVP here by calling 303-331-8400 x113
Through March 31


---


K Contemporary
Doug Kacena Co-Owner / Director
1412 Wazee St , Denver, CO 80202 map
phone: 303-590-9800
cell: 720-296-7180

website: https://kcontemporaryart.com

Hours: Tuesday - Saturday, 12 pm ? 6 pm or by appointment

Exhibition to be announced


---

Mai Wyn Fine Art
744 Santa Fe Drive
Denver, CO, 80204 map
phone: 303-893-4182

website: www.maiwyn.com
Hours: Hours: Thursday - Saturday 11-5, Sunday 12-4. Open 1st Fridays until 10pm丨3rd Fridays until 8pm and by appointment

Exhibition to be announced


---

Michael Warren Contemporary


Mike McClung and Warren Campbell, owners


760 Santa Fe Drive
Denver, CO 80204 map
gallery: 303-635-6255
cell:

303-667-2447

website: www.michaelwarrencontemporary.com

Hours: Tues-Sat 11am-6 pm or by appointment

Winter 2023
Online Programming 24/7


---


Plinth Gallery
Owner: Jonathan Kaplan
3520 Brighton Blvd
Denver, Colorado 80216 map
phone: 303-295-0717

website: www.plinthgallery.com

Hours: Thursday -Saturday, 12pm-5pm, and other times by appointment

Continuing:
Wood fired/Oxidation/Multi Fired Ceramic Work by George Metropoulos McCauley. He is a ceramic artist who very much follows this iconoclastic tradition. His career spans over 60 years and evidences an obvious presence of the hand. His wide-ranging body of work has little to do with academic clay or technical correctness. He is more interested in "the flaws rather than the flawless." He has had 30 solo shows and has been included in 400 exhibitions. He has taught and conducted workshops internationally. The recipient of 4 National Endowment for the Arts grants and the prestigious Roy Acuff Chair of Excellence for the Arts.
Through March 31


---

Plus Gallery
Owner: Ivar Zeile
Private Dealer



website: www.plusgallery.com

Exhibition to be announced

---

Robischon Gallery
1740 Wazee St.
Denver, CO. 80202 Map
phone: 303.298.7788
fax: 303.298.7799
<![if !vml]>

<![endif]>
web: www.robischongallery.com

Hours: Tuesday - Saturday 11am to 6pm Mondays
by appointment. Adjacent Free Parking until 6pm

Continuing:
45 + PART II. Part II of Robischon Gallery's forty-fifth anniversary celebration exhibition Featuring artworks by select gallery artists: Painting, Sculpture, Drawing, Photography, Prints and Video. On the auspicious occasion marking over forty-five years as a contemporary art venue in Colorado, Robischon Gallery is pleased to present "45 +," PART II of the gallery's anniversary exhibition series which began with PART I in November of 2022. The distinctive tandem presentations offer a unique glimpse into the broader spectrum of numerous noteworthy Robischon Gallery exhibitions. While touching upon a specific selection of the gallery's far-reaching dialogues within art, the series symbolically features new and memorable archived artworks by several gallery artists in celebration of all of the exemplary artists the gallery has presented over its many decades-long presence in Colorado. PART I highlights twenty-nine regional, national, and internationally recognized artists in a blend of tangential or thematic modes of cross-cultural/political histories, symbiotic human relationships with Nature in form or narrative, as well as an exaltation of Nature's beauty and issues of environmentalism. PART II features varied expressions of abstraction from geometric, natural, gestural and material, wide ranging in modes and scale. Since its inception in 1976, Robischon Gallery has been producing museum-level contemporary art exhibitions for its audiences in Colorado and beyond. Embracing the ongoing pluralism in art, the exhibitions and artists represented and regularly exhibited, purposefully address a continuum of stylistic and contextual concerns, allowing for a diverse range of voices. Robischon Gallery's expansive exhibition program maintains a commitment to burgeoning and mid-career artists of integrity and vision, while continuously broadening its list of historically significant artists shown to include Robert Motherwell, Louise Bourgeois, Yayoi Kusama, Joan Mitchell, Richard Serra, and Christo, among many others. Robischon Gallery's represented and exhibited artists of influence such as Judy Pfaff, Kiki Smith, Ann Hamilton, Enrique Martínez Celaya, John Buck, and Bernar Venet reaffirm the gallery's vision to foster thought-provoking and meaningful progressions in contemporary art in a variety of art-making practices. The gallery has long been recognized for premiering important artists and exhibiting challenging forms of creative expression, as it continues to set bold new standards for contemporary art in the Mountain states region.

---

Rule Gallery
808 Santa Fe Drive
Denver, CO 80204 Map
phone: 303-800-6776
<![if !vml]>

<![endif]> info@rulegallery.com
web: www.rulegallery.com

Continuing:
Way Out World, a group show featuring work by Scottie Burgess, Joe Clower, John Fudge, Jillian FitzMaurice, Liz Langyher, Christine Nguyen, and Noah Schneiderman. This exhibition transports us into otherworldly realms through interpretations of the cosmos, the mystic, and invented terrains. In constructing such rich environments, the seven artists in the show each develop rich visual narratives depicting intangible worlds parallel to our own, stimulating our sense of curiosity and imagination.
Through March 4

Thursday, March 16
Opening reception, 6-9pm
Soft Mirror, guest curated by Britland Tracy a group exhibition guest curated by Britland Tracy and in partnership with Denver's Month of Photography 2023. Featuring: Kei Ito, Dionne Lee, Rafael Soldi, and Tabitha Soren. Additionally in the Viewing Room: Britland Tracy: Rupture.
Through May 6

---

Saks Galleries Cherry Creek
Mikkel & Catherine Saks, owners
3019 East Second Ave
Denver, CO 80206 map
phone: 303-333-4144



website: www.saksgalleries.com

Hours: Tues-Friday 10am-5pm, Saturday 10am - 4pm and by appointment. Exhibitions year- round.
view the Saks Galleries Cherry Creek videos

Continuing:
Current works and exhibits with gallery artists

Continuing:
The McKenney-Hall Indian Gallery.
Thomas McKenney was appointed Superintendent of Indian Affairs in 1916 by President James Madison. He championed Native American causes for the next several decades at a time when tribal culture was often on a collision course with land-hungry whites and the U.S. Government. McKenney worked tirelessly on his Indian Gallery, a collection of artifacts and portraits of the visiting Indians by the famous painter Charles Bird King. However, in 1830, McKenney was dismissed by President Jackson -- they had quarreled about the removal of the Cherokee from their homeland. McKinley had also battled with a Congressional committee investigating his expenditure of $3,100 for the Indian portraits. Therefore, it was on his own that he launched a project to publish a series of large portfolios with hand-colored lithographs made after King's original paintings. More information
---

Sandra Phillips Gallery
Gallery Owner: Sandra Phillips
47 W. 11th Avenue, Denver. Colorado 80204 map
phone: 303 931-2991



website: www.thesandraphillipsgallery.com

Hours: Tues. - Sat. 12:30 - 5 Sun. and evenings available by appointment

Exhibition to be announced

---

Space Gallery
765 Santa Fe Drive Map
Denver, 80204
phone: 720-904-1088



website: www.spacegallery.org
Hours: Wed-Sat 1pm-6pm or by appointment

Continuing:
New Artist Exhibition featuring works by:: Alison Van Pelt, Carol Ann Waugh, Tara Kelley-Cruz. An Event Supporting The Morgan Adams Foundation.

Continuing:
New Works by: Jared Hankins, Precipice. Inspired by some recent documentaries on big mountain skiers and mountaineers, I began to think through how I would approach a mountain series. As I researched imaging, I was surprised that I could not find decent art painted from a skiers perspective or the aspects of the mountain that my friends and I ski. Most mountain-scapes tend to be vague landscapes with the mountain as a backdrop from an onlooker's perspective, not from a participant. I use early black and white imaging of the American West as inspiration for capturing the gritty, timeless quality of these peaks. By adding subtle tone and a more contemporary composition, I hope to pay homage all of the explorers and ski industry innovators that have made these mountains accessible.
Through March 4

Thursday, March 16
Opening Reception, 6-9pm
Tactile/Textile, featuring new works by: Nancy Koenigsberg, Wendy Kowynia, Yvette Weijergang, Marcus Fitzgibbons, Connie Saddlemire, and Joanne Mattera.
Through April 15

---

Visions West Contemporary
Director: Nikki Todd
2605 Walnut St.
Denver, CO 80205 map
phone: 303.292.0909



website: www.visionswestgallery.com
hours: Tuesday-Saturday 10-6 pm or by appointment

Continuing:
Beau Carey. Artist Statement: "By using references to navigational coastal profiling and by borrowing and subverting compositional structures of the 19th century American landscape painters I examine how modern landscapes came to be spatially constructed. Through a combination of on-site field studies and larger studio pieces I make bodies of work that reflect the individual characteristics of a specific place while retaining a critical awareness of the landscape genre. This practice, while fully absorbed into the cliché of modern landscape painting, is not innocuous. It is rooted in a history of globalism and environmental dominance. Through my work I explore this spatial language at times allowing individual works to teeter into abstraction. The works in Rise look specifically at how we will navigate and view a rapidly changing physical world."
Through March 6
Thursday, March 9
Opening 6-9pm
Secret Visitors, an exhibition by Electric Coffin, the artist duo of Duffy DeArmas. Utilizing nostalgia and dreams from youth - yeti, astronauts, hostess pies, Tony the Tiger, and Bubblicious, they remind and reinterpret the past, while examining how they affect our consciousness as adults. Much of their work explores environmental concerns and our relationship with nature. Electric Coffin is a Seattle-based artist collaboration between Duffy De Armas and Stefan Hofmann. Electric Coffin are based in Seattle, Washington but exhibit nationally and internationally. The recently exhibited a large multi-media installation at the Museum of Museums, a new contemporary art center in Seattle, as well as participating in numerous art fairs around the country and in Taipei. They have just been commissioned to create a series of large scale art works for Seattle newest high rise, the Ren building.
Through April 22

April - June
Tracy Stuckey, images: Upon Request

---


Walker Fine Art
The Prado Building, 300 West 11th Avenue (at Cherokee)
Denver, CO 80204 In the Golden Triangle Map
phone: 303.355.8955



website: www.walkerfineart.com
hours: Tues-Sat 11am-5 pm or by appointment

Explore all the gallery exhibits and view informative videos
Continuing video links:
Walker Fine Art is launching a new video series, Collector - Artist Dialogue, featuring a conversation between a collector and an artist who share personal thoughts and feelings about one piece of art. Beginning this series is Gallery Manager, Libby Garon, who speaks to her deep connection with painting, Blush Nebula by Ana Zanic. Ana responds to Libby with her inspiration behind the painting. Click the links to watch this video and more Instagram , or catch all our videos on YouTube or Facebook.

Continuing:
Peripheral Contemplation, featuring: Julie Maren, Gloria Pereyra, Jongku Kim, Karin Schminke, Jen Starling and Conor King.
Through Saturday March 11

Friday, March 17
Opening Reception, 5-8pm
Transient Presence, featuring: Melanie Walker Kevin Hoth, Bonny Lhotka, Katie Kindle, Joo Woo and Jane Fulton Alt. Photography, similar to life itself, is in a continuous state of transformation. Throughout modern history, photography has played an integral role to remember historic events, form a public image, or express an idea through an artistic medium. Denver's Month of Photography is a biennial celebration of this medium; Transient Presence is a group exhibition within that celebration, featuring artists who illuminate ephemerality and existence via their own visual vocabulary.
Through Saturday, May 13

Friday, May 19
Opening Reception, 5-8pm
Coalescing Connections, featuring: Brian Comber, Cara Enteles, Julie Anderson, Mark Penner-Howell, Norman Epp, Sara Sanderson, and Sharon Strasburg. As a species we are constantly evolving, but we never retract from our instinctive need for nature. These fascinations with nature stem from an innate biologically driven need to interact with other forms of life, such as animals and plants. This group exhibition features seven artists who work with unique combinations of mediums to explore and project their deep connections to the natural world around us. Utilizing watercolor, ceramic, oil, wood, silkscreen and more, COALESCING CONNECTIONS showcases collaborative efforts between artistic styles, mediums and, of course, nature.
Through: Saturday, July 8

---

William Havu Gallery
1040 Cherokee Map
Denver, CO. 80204
phone: 303.893.2360



website: www.williamhavugallery.com

Hours: Tue - Fri 10-6 PM, Sat 11-5 PM, Sun and Mon by appointment only
Voted Westword's best gallery for contemporary art of the region, 2017

Note: Due to the virus safe recommendations, the front door will be locked at all times. Please knock (or if necessary) call to let us know you are here. Appointments are strongly encouraged. Please call or email us ahead of time.



Continuing:
Between Worlds with artists, Jenny Day, Bob Knox, and Laura Truitt.
Through March 11

Friday, March 17
Opening Reception, 5 - 8 pm
John Gibson New Paintings and Richard Carter, Anomalies, Non Conformities, Variations.
Through May 8

Friday, May 12
Opening Reception, 5 - 8 pm
Changing Shapes, a solo exhibition by Hyunmee Lee. This will be Hyunmee Lee's first show with the William Havu Gallery and will feature her medium to large scale abstract paintings as well as small scale collages. Also featured will be new works by Colorado sculptor Michael Clapper and on the mezzanine, Sumi ink and charcoal botanical drawings by Colorado artist Heidi Jung.
Through June 23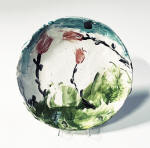 Plinth Gallery
George Metropoulos McCauley
Through March 31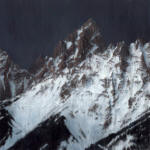 Space Gallery
Jared Hankins
The Grand
Oil on panel, 42 x 42
Through March 4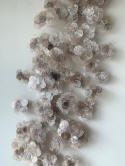 Walker Fine Art
Julie Maren
Through March 11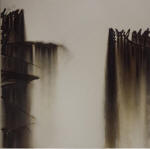 Walker Fine Art
Jongku Kim
Through March 11



Walker Fine Art
Karin Schminke
Through March 11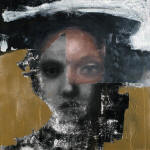 Walker Fine Art
Jen Starling
Through March 11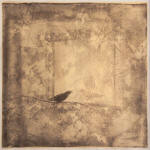 Walker Fine Art
Gloria Pereyra
Through March 11




Visions West Gallery
Beau Carey
Signs Preceding the End of the World 1,
Oil on canvas 50" X 44"
Through March 6




William Havu Gallery
Bob Knox
Cross Pollination
acrylic on canvas, 64 x 54 inches
Through March 11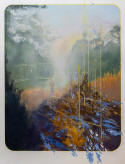 William Havu Gallery
Laura Truitt
Zoned Commercial
oil & color pencil on canvas,
58 x 48 inches
Through March 11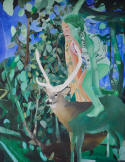 William Havu Gallery
Jenny Day
Deer
acrylic and mixed media on canvas, 62 x 46 inches
Through March 11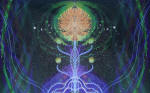 Rule Gallery
Christine Nguyen,
Chrysthamum Dreams, 2021
archival pigment inks on Entrada Moab paper with salt crystals 40 x 64.5 inches
Through March 4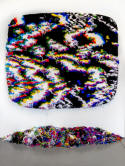 Rule Gallery
Scottie Burgess
Celestial Static, 2023
fiber, 86 x 74 x 15 inches
Through March 4




Rule Gallery
John Fudge
oil on canvas, 37 x 31 inches (private collection)
Through March 4